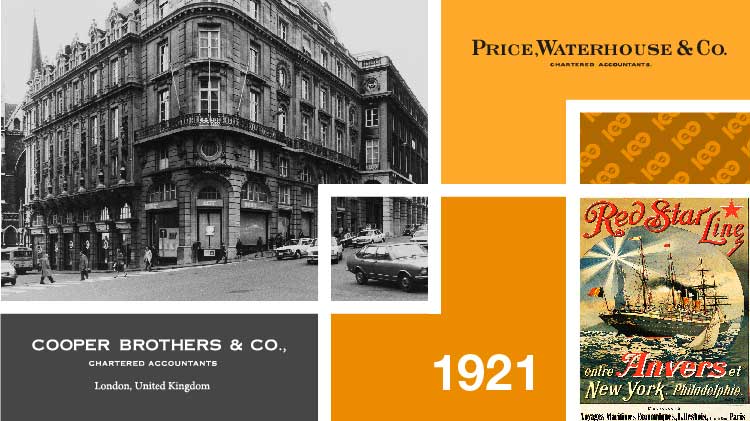 PwC Offices, Rue de la Chancellerie, Brussels - © L'inventaire du patrimoine architectural
Our journey in Belgium begins in the 'Roaring Twenties', when Price Waterhouse (PW) and Coopers & Lybrand both open offices in Brussels as a strategic place to tap into the European market. For a number of years, Coopers & Lybrand is managed by the Englishman Jean-Antoine Kurten. From the start, both firms concentrate on safeguarding their trusted position and delivering quality for corporations with their cost accounting systems. The initial focus is on highly specialised technical knowledge, that will later evolve to other skills. One of PW's first clients is Belgian shipping company the Red Star Line, which operates a regular service between Antwerp and New York.

In the next decade, audit and accounting work develops rapidly. Offices are opened worldwide, each time establishing a separate partnership in each country. The worldwide network becomes a federation of collaborating firms with specialists in a wide range of disciplines. This diversity allows us to weather the Great Depression of 1929 following the Wall Street Crash.